Professional Italian Writer and English to Italian Translator available
|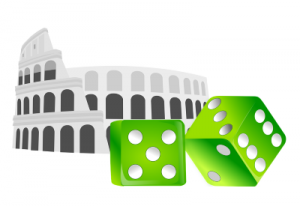 Italian is the third language in the European Union, spoken by 65 million native speakers (13% of the EU population) as a first language and 14 million EU citizens (3%) as a second language. Italy is also a well regulated gambling market, where "L´Agenzia delle Dogane e dei Monopoli – Area Monopoli" is the authority which guarantees legality and security of gambling operations and ensures the transparency of the game.
You can take advantage of my professional Italian writing and English to Italian translation service for 2 main reasons:
1. building a website or brand specifically aimed for an Italian audience,
2. translating your existing English website to attract new visitors and increase your conversions drawing a completely new audience.
I provide truly localised content to engage your Italian visitors in many ways. I have been working as an Italian SEO writer for the gambling sector for many years now and I have a deep knowledge of both the English language and the gambling sector, and hence I am able to provide both compelling, unique content and accurate translations that will engage your visitors exactly as it is doing the original version for your English speaking audience.
Website localisation is essential when you want to enter into new markets. You will need both interesting, original, unique content specifically tailored to the new market, and, also, proper, enticing and engaging translations of your existing content for a new and different audience. Of course all this must be done with a profound understanding of the SEO principles to help the content move fast to the top of search results. This is a complex task, and experience is a fundamental factor to consider while hiring a writer.
You do not need to look for an experienced Italian writer or for a translation service any further. You can now use my skills for as little as €12 for 500 words of unique content.
I can truly help your gambling brand or website in the competitive regulated Italian market. If interested, please submit a comment or contact me here including @italianwriter in the subject line.