Old Established Casino Craps Game Website For Sale
|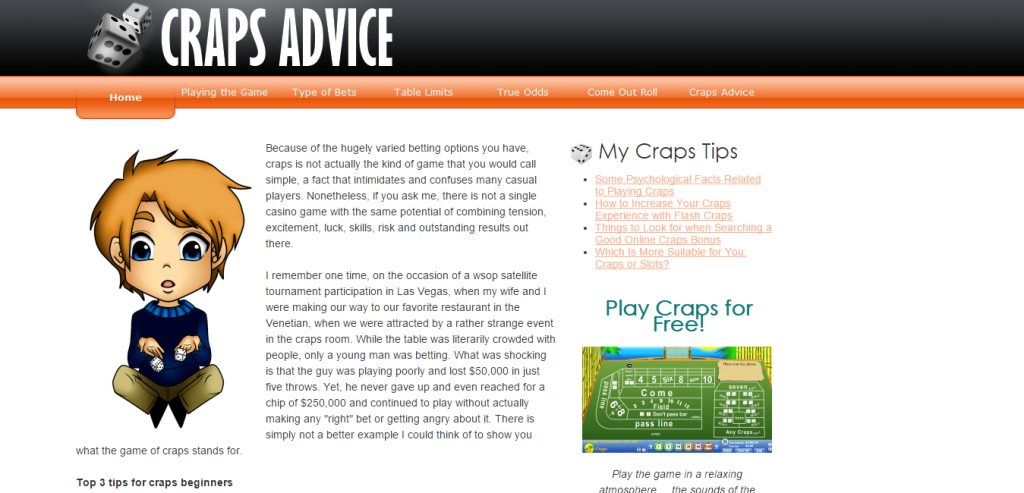 Boost your casino affiliate revenues with this amazing casino craps game website.
Craps is one of the easier casino games to learn. It is also one of the most popular casino games worldwide, played at casinos, parties, and sometimes even on the street. The lure of this game is that if you have got a pair of dice and a few friends, then you've got all you need to enjoy a Craps game.
The site is built mainly in HTML using Netobjects Fusion. You do not need Netobjects Fusion to modify the site. A simple HTML editor would do the job properly. The content (text and images) is mostly unique.
Details:
Site: Visit site here
Creation date: 2004-06-26
Registrar: GODADDY.COM, LLC
Domain Authority: 22
Page Authority: 35
Technology: HTML
Development Tools: Netobjects Fusion
Asking Price: SOLD
If interested, please submit a comment or contact me here including @crapswebsite in the subject line.